I've been reading numerous online articles about a recent Jessica Simpson appearance, where the writers are saying stuff like "OMG!! What happened?!?" about this picture...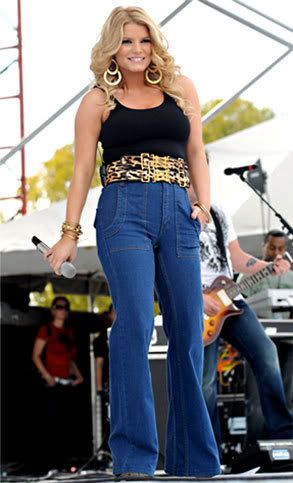 Note to those writers... this is a (mostly) "natural" woman... not the skinny bean-poles most celebrities turn into!

That said... I'd pound it like a jackhammer on set cement!!