Here are actual scans of my sons last two years of school portraits, as opposed to the snapshots I had to take earlier because of Vista incompatibility with my ancient scanner...

2006 picture... dressed informal because I didn't know pictures were going to be taken that day...




2007... darn kid still can't seem to master the concept of a "comb" or "brush"...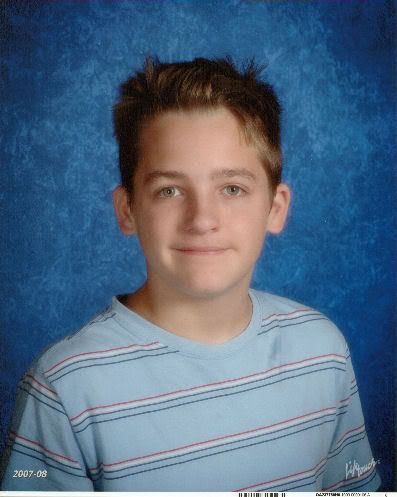 Bought one of those Kodak 5100 Printer/Scanner/Copiers a couple of weeks ago, mainly because the ink is a heck of a lot cheaper than the other brands. Still technically "testing" the thing. Above photos were scanned, then shrank a bit using Paint Shop Pro (new version of that I'm still trying to get the hang of... went from version 7 to version 12).