Ever have the feelin' you're bein' watched?
For a while yesterday, after Andrew got in from school, I felt like I had a parrot on my shoulder...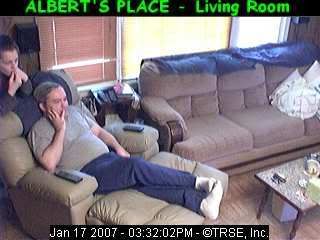 Yes, I guess you could say I have a lot going on at the moment...

For those to whom it applies, don't forget to set your clocks AHEAD one hour before retiring tonight.