This year, I was asleep by 10:00pm New Year's Eve... didn't make any resolutions either.

Yes, I'm a boring person...
Argh... looks like
Charlie Ergen
is playing "hardball" with the programmers again, this time with a channel I watch regularly... CourtTV. Happens every time a programmer asks Dish Network for more money for a channel than he thinks they should. I still side with Charlie on this, he usually wins out in the end, like he did with the Viacom networks a few years back, but I'm gonna miss my
Catherine Crier
and
Dayle Hinman
"fixes" in the meantime.
In other news, here's a lame "computer cam" pic of what the sunset looks like out of my computer room window: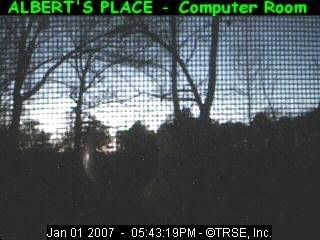 And here's a pic of "Eastwood" looking out of my computer room window: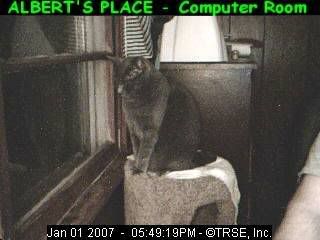 And here's a pic the new Firefox browser logo, which is a bit more "interesting" than the old one:
(
Collapse
)